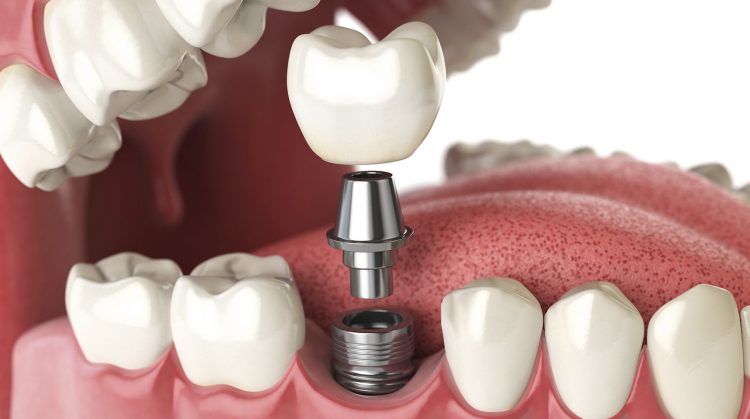 Why Dental Implants are Worth It?
Can anyone have a dental implant? Any individual who is healthy enough to get a dental implant placed can get one as long as there is enough bone to hold and support the implant. This is the point where bone grafting comes into the picture for the people who have been told their jawbone won't be able to hold an implant. Keeping aware of regular oral hygiene is also a critical factor. Additionally, maybe it is not a safe option for heavy smokers. Dental Implants are known to cause a hole in the pocket, but here in India, you will get them done at very minimal costs with all the supervision.
Click to Know About Dental Implant Costs
What Exactly Is A Dental Implant?
A dental implant replaces your tooth root with a metal rod. It provides a solid and a firm structure on which a new tooth is placed that is made to replicate your real teeth. Dental implants not only enhance the overall look of your smile but also, they're durable, advantageous, convenient, and easy to maintain.
What Is the Procedure of Getting A Dental Implant Done?
Your doctor will make an individualized, specific treatment plan that focuses on your needs. Once the treatment plan is finalized, the subsequent step will be the placement of the dental implant in your jaw. The implant, which is made up of titanium once placed in the jaw will make the jawbone begin to grow around it. It takes about six to twelve weeks for the implant to be completely bonded with your jaw. Then in the second stage, a small post is attached that connects your new tooth to the implant. An impression of your bite is taken that enables to create your new tooth. Then this replacement tooth is placed on the abutment and the implant process is complete.
How Painful Are Dental Implants?
Most patients have agreed that they have experienced very little discomfort while getting the dental implant done or even post operative. Many have even said the procedure is substantially less painful than a tooth extraction. Mild pain that may occur for a couple of days after the implant surgery, can be managed with over-the-counter pain medication.
Are they Difficult to Take Care of?
Dental implants also require the same care as your natural teeth. However, they are much easier to clean and maintain without having to worry about cavities.
How Long Does Dental Implants Last?
Since the dental implants fuse with the jawbone by the process known as Osseo integration, they are firm and hold the tooth in place. Therefore, with the utmost care and proper hygiene dental implants last for a lifetime.
We hope this answer some of the queries about dental implants. In case you are missing a tooth or multiple teeth, we guarantee you a happy and comfortable smile.