About Us
Magical Smiles is a highly advanced yet affordable Dental Clinic in Bhandup (Mumbai-India) specialized in offering quality treatment in Dental Implants, Root Canals, Bridges and crowns, Cosmetic Dentistry, Gum Care and conventional preventive and all types of services.
From a basic Teeth Whitening to the most complex Dental Problems our group of qualified dental specialists are resolved to offer you great treatment arrangements at affordable rates.
The relaxing, caring atmosphere at our centre will make your treatment comfortable and a memorable experience.
 The clinic is outfitted with the most recent instruments which makes the teeth treatment practically effortless, quick, dependable and precise. It is very much furnished with cutting edge innovative Intra-Oral Camera which allows the dentist to click high resolution images inside your mouth.
The suni ray intra oral sensor allows us to take digital x-rays within two seconds.
The Electronic apex locator allows our Endodontist to conveniently do most Root Canal Treatment in single sitting.
The highest level of sterilization is maintained by autoclaving all instruments, and by using double filtered water in our sensor controlled dental chairs to prevent any kind of tainting and transmission of contaminations.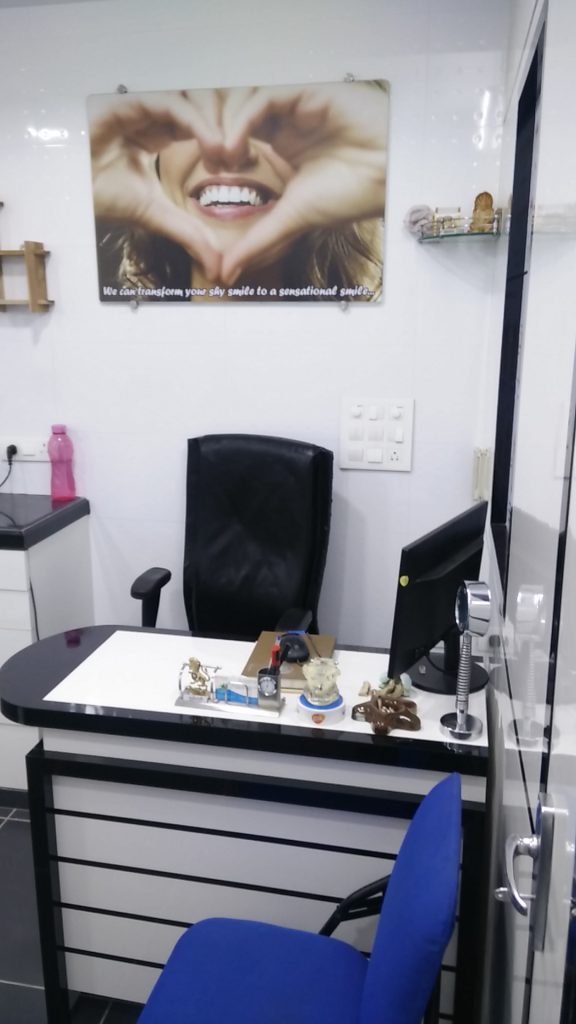 Our Dentist in Bhandup provides all sorts of treatment like Dental Implants, Root Canal Treatment, Crowns and Bridges, Smile Makeover (Aesthetic/Cosmetic Dentistry), Teeth Bleaching and Teeth Whitening, Pediatric Dentistry, Braces Treatment, Oral Cancer Detection, Dentures, Tooth Jewellery, Tooth Extraction, Periodontics, Gum Surgery, Mouth Ulcer, Temporomandibular Joint Problems (TMJ), Emergency Treatments and much more all under one roof.