Pediatric Dentistry
Pediatric Dentistry specialist for teeth cleaning, cavity control, education, bad breathe, lack of water intake issues amongst children in Bhandup, Nahur, Mulund, Kanjur Marg, Vikhroli, Powai.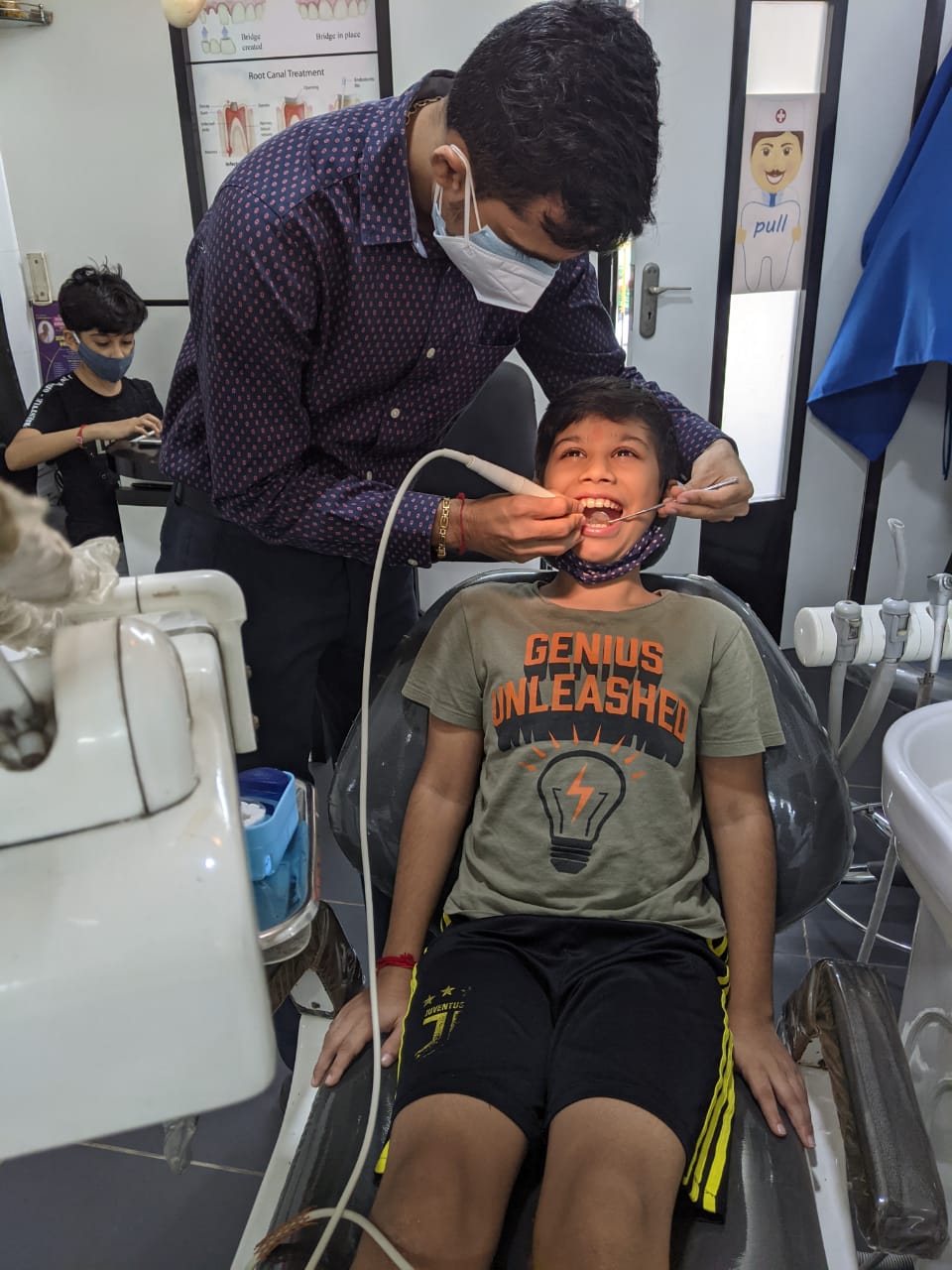 The best dentist for children oral care
Taking care of you child oral hygiene is very important. Oral health is most core for entire organ growth. Going to a doctor is genrally a scary thought for any child. Here at Magical Smiles Dentist, we assure just that. Dr. Rohan Jain makes sure that your child's journey to perfect oral health is a happy and comfortable one.
Dr.Rohan Jain with his experience in handling children have carefully curated every step to guarantee a wholesome and positive experience for your child! We lay great emphasis upon preventative and proactive dentistry, to ensure that your child does not have to undergo any major dental work in the future. We identify detrimental habits such as mouth breathing, thumb sucking, sensitive palletes, reduced saliva in mouth, lack of water intake etc and offer constructive solutions that help remedy them before they cause any serious destruction to their oral and general health.
Why your child needs regular teeth cleaning
Regular teeth cleaning is extremely crucial for your child's oral health. In the first 10 years of your children, they are at high-risk for cavities. Regular cleaning removes plaque from the teeth, prevent cavities, and identify any cavities that have already formed. Cavities can spread and worsen causing more serious problems if teeth is not cleaned regularly. Regular teeth cleaning also helps eliminate anxiety-inducing visits to the dentist for fillings.
Even children need teeth cleaning quarterly or twice a year just as adults do. Get your child teeth cleaned pain free, anxiety free at Magical Smiles Dentist.