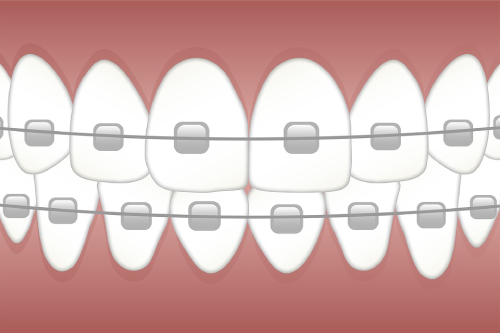 Dedicated to give patients high quality dental care
A smile tells a thousand words, and we at Aesthetic Dental are dedicated to giving our patients high-quality dental care. The mouth is an ecosystem where living organisms continually interact with every other element in their environment. Outer covering of the teeth is composed of calcium and phosphate called enamel. They are also bathed in a remarkable fluid commonly known as saliva, which plays a vital role in maintaining a neutral environment or balance between the acids and bases in your mouth. Our health and confidence are slightly dependent on our teeth so we have to take care of them on a daily basis.
Just as visiting a doctor for an annual checkup is crucial, one should visit the dentist too at least two times a year. Visiting a dentist keeps your smile white and fresh and builds inner confidence in you. Keeping gums healthy makes your heart healthy as well.
Few reasons why you should visit a dentist on regular basis:
Maintaining gum health can impact heart health
Hygienic mouth and regular flossing maintains a healthy teeth and gums
Dentists take x-rays which evaluate whether your gums are receding, and keep updated documents about the last visit to see if there is anything that progresses from visit to visit.
Regular dentist can help you get rid of plaque.
To make your smile beautiful we have the following services. 
COSMETIC DENTISTRY – 
Cosmetic dentistry helps brighten your teeth  removing stains (coffee, cigarettes) making you proud of your smile and be confident. Our cosmetic dentistry services include:
 Whitening
Reshaping
Bonding
Bridging
Veneers
Implants
Gum lifts
Straightening
Bite reclamation
GENERAL DENTISTRY
A general dentist is the first face of dental health care and is the most common type of oral healthcare provider. General dentists diagnose, treat, and manage oral healthcare needs in the short- and long term. Our common general dentistry procedures include:
Routine examinations
Gum care
Teeth fillings
Root canals
Veneers
Crowns and Bridges
and Preventative care.
PERIODONTICS SERVICES
Periodontists specialize in the treatment of gum disease and the restoration of bone and gum tissue that has been lost due to this disease. Diseases caused by bacteria (plaque) that form on your teeth come under the Periodontist department..
When do people need to visit a periodontist?
Pain in the mouth
Bleeding when brushing and flossing
Red, Swollen or Tender gum
Separating teeth
Receding gums
Mouth sores
Loose teeth
Bad breath
Changes in the bite
RESTORATIVE DENTISTRY
Restorative dentistry involves the study, diagnosis, and integrated management of diseases of the oral cavity, the teeth, and supporting structures. It encompasses the dental so-called restorative mono-specialties of endodontics, periodontics, and fixed and removable prosthodontics.
Tooth preparation
Direct restorations
Indirect restorations